"What motivates me and matters to me the most is generating a positive impact"
March 10, 2022 · 1 min read
Xavier Fustagueras is the new General Manager of Fischer Connectors North & South America based in Atlanta, GA, USA, taking over from Alain Lafourcade who will hold a new strategic position in the Group's world headquarters in Switzerland. Xavier tells us more about himself in this interview.
Xavi, what is your background, and why did you decide to join Fischer Connectors?
My story begins in Barcelona, Spain, where I am originally from. My education is in Telecommunication Engineering, and that's the field where my professional journey started for the first 10 years, in the broadcast industry. I then moved to the Media & Entertainment industry, in PayTV at NAGRA (Kudelski Group), where I worked for 15 fruitful years. The company is a world leader in TV content monetization, with activities including anti-piracy services, streaming TV solutions and lately cybersecurity. I started working in a regional market managing Business Development for Spain and Portugal and then I had the opportunity to move to the headquarters in Switzerland for eight years where I developed different roles in key accounts and pre-sales & sales enablement, until 2017 when I moved to Phoenix, Arizona, USA, to finally grow into a position of SVP General Manager Americas.
The Media & Entertainment industry is very dynamic, and trust me, you don't get bored! But still, 15 years is a long period of time. I was at the point of my career when I realized that I needed a meaningful purpose. I value the fact that I had a chance to gain a versatile experience that helped me understand different aspects of business and explore different roles that shaped my background and prepared me for the position I am at now.
I was ready to move forward when I was approached by Fischer Connectors. To be honest, it wasn't a hard decision to agree to become a part of the team when I learned more about the company and was impressed by what it is doing and how ambitious the goals are. More importantly, I learned about the applications that Fischer Connectors products are being used at, and it is either 'to save lives' or 'to protect lives'. That was a huge selling point that spoke to me in terms of the purpose I was looking for.
What motivates me and matters to me the most is generating a positive impact. It is extremely rewarding to realize that you've left something important behind that lives after you and changes things for the better.
What's the most interesting project you worked on in a past position?
The projects that I enjoyed the most had a common thread which involves 'change' – developing a change in the company or helping people to change. They were not only interesting and challenging from a professional viewpoint, but extremely rewarding for me as a person. I am inspired by the fact that you can leave something after yourself as a legacy that will live and sustain positive impact.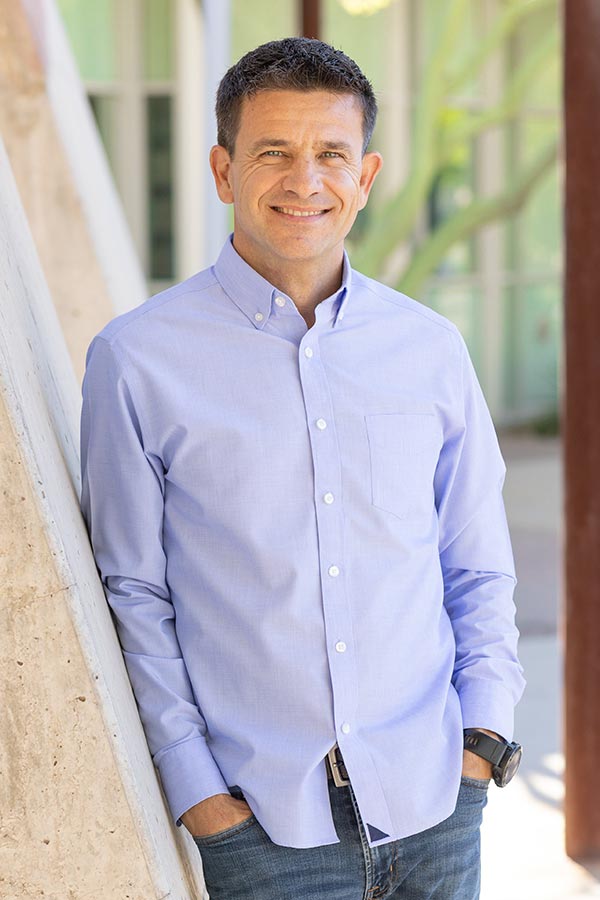 "What motivates me and matters to me the most is generating a positive impact. It is extremely rewarding to realize that you've left something important behind that lives after you and changes things for the better."

Xavier Fustagueras
Do you have a principle that you live by?
Mediocrity is not an option. It takes as much time to do things right as it takes to do them anyway. This applies not only to our professional life, but personal as well.
In our case at Fischer Connectors, we have to compete with big players in the market, and we are facing an important global transformation, we can't do things halfway. This also leads to another value which is humbleness – by that I mean to be vulnerable enough to admit that you don't know everything and you need to keep learning, which is a never-ending process. In order to achieve better results and raise above mediocrity, you need to excel at what you are doing, and that involves the process of constant learning, exploring and developing new skills.
We need to challenge ourselves to get better, and that's the position I am at right now – I've joined a new market, a new company, a new position, and I'm learning something new every day from everyone, be it an employee from production floor or the head of engineering. Everyone in this company can teach me something, and I am hungry to learn.
Describe your ideal team.
Everyone wants a high-performance team. But in my experience, I prefer to work with a team that is first and foremost trustworthy, and not just high performant. Don't take me wrong, I would still expect excellence and good results, but I am convinced that trust is of the outmost importance. I want to have a team that I can rely on at all times especially when things get challenging. And moreover, not only I can trust them but they can trust each other. If trust is present, the results will follow because of the passion, energy and effort that is put into work.
What would you like to accomplish in 2022?
Besides obvious quantitative results that are established by the group strategy, my main objective for 2022 is to instill a winning mindset into everyone on the team. It is difficult to achieve but once you instill the sense of pride, fearlessness, trust, collaboration and respect between the teams, it all leads to a winning mindset. This mindset creates a virtuous cycle which is positive and powerful. It affects every aspect like a domino effect. Once again, it is not easy to accomplish, but it is essential and crucial for the success of the company.
Previous news
Much more than sales people
December 10, 2021 · 4 min read